text.skipToContent
text.skipToNavigation
Please note that change of context may affect the pricing and availability of the existing items in the cart
There was an unexpected error retrieving your customer data. Please try again later.
Choose Account Settings
Choose your account setting to continue*:
Job Account/Sub Account
(Payer)
Changing the selections above may affect product pricing and availability, including items currently in your cart.
Leviton SmartlockPro® AGTR1 Series Duplex AFCI/GFCIs 5-15R White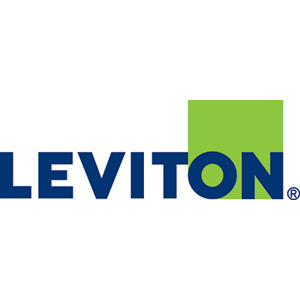 Looking for prices?
Dual function AFCI/GFCI receptacles offer advanced protection for personal and home safety.
Silver alloy contacts
Bridge contact design provides individual sets of contacts for receptacle face and downstream receptacles
Engineered to meet the latest UL standard for auto-monitoring (self-test)
Expanded wiring options with nine back-wire holes (two for each line and load connection plus one for ground with an internal clamp) for easy installation
Impact-resistant thermoplastic cover and body for durability
Improved immunity to high frequency noise reduces nuisance tripping
One-piece T-design trip latch mechanism provides efficient operation
Packed with coordinating wallplate for a finished look
Patented Reset Lockout
Provides continuous ground fault protection – detects and trips on actual ground fault even when self-test is being conducted
Status Indicator Light provides simple, intuitive feedback on power and protection status as well as indication of line/load reversal for at-a-glance analysis
Tamper-resistant to comply with the latest NEC requirements for tamper-resistant receptacles in residences and childcare facilities
TEST and RESET buttons are readily accessible on the face of the device
Trip threshold meets or exceeds UL requirements for tripping time on ground faults and on both series and parallel arcs
Product can be ordered only in multiples of
The name already exists. Please enter a unique name.
Already Exists
List created successfully
You successfully added the product to your list with minimum order quantity.
Product Added
List updated successfully
empty name
There was a problem adding this product to your list. This may be because your list already contains 50 items.