text.skipToContent
text.skipToNavigation
Please note that change of context may affect the pricing and availability of the existing items in the cart
There was an unexpected error retrieving your customer data. Please try again later.
Choose Account Settings
Choose your account setting to continue*:
Job Account/Sub Account
(Payer)
Changing the selections above may affect product pricing and availability, including items currently in your cart.
Lithonia Quantum LHQM Series 2-Head Exit/Emergency Light Combos LED Red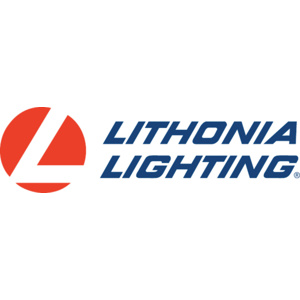 Looking for prices?
Quantum® Exit/Unit Combo, LHQM Series Stencil Face LED Exit-Unit Combo, 7 - 9 Year Expected Life, Battery Runtime: 90 MIN
Battery 3 years shelf life, 7-9 years typical life, 50 to 104 deg F optimum temperature
Current-limiting charger maximizes battery life and minimizes energy consumption, provides low operating costs
Dual-voltage input capability (120/277 VAC), edge connector on printed circuit board ensures long-term durability
Engineering-grade thermoplastic housing is impact-resistant, scratch-resistant and corrosion-proof, Stencil face, single face plate with extra face plate
Filtered charger input minimizes charge voltage ripple and extends battery life
LEDs mounted on primary circuit boards for sign illumination, low-energy LED lamp in sign operates in normal (AC input) and emergency (DC input) modes
Letters are 6 in high with 3/4 in stroke, with 100 ft
Low profile, integrated test switch/pilot light, easily viewed bright red status indicator
Optional high output version with remote lamps are ideal for emergency egress lighting
Positive snap-fit tabs hold faceplate securely, yet are easily removable for lamp compartment access
Regulated charge voltage maintains constant-charge voltage over a wide range of line voltages, prevents over/undercharging that shortens battery life and reduces capacity
Rugged unibody housing snaps together with no additional fasteners, faceplate and back cover are interchangeable on housing
Short-circuit protection current-limiting charger circuitry protects printed circuit board from shorts, thermal compensation adjusts charger output to provide optimum charge voltage relative to ambient temperature
Twin LED lamp heads operate in emergency (DC input) mode with 12 series-parallel white LEDs in each head, provides redundant light sources to ensure emergency lighting performance, typical life of the exit LED lamp is 10 years
UL94V-O flame rating, UV-stable resin resists discoloration from natural and man-made light sources
Uniform graphics illumination without shadows or hot spots
Product can be ordered only in multiples of
The name already exists. Please enter a unique name.
Already Exists
List created successfully
You successfully added the product to your list with minimum order quantity.
Product Added
List updated successfully
empty name
There was a problem adding this product to your list. This may be because your list already contains 50 items.