text.skipToContent
text.skipToNavigation
Please note that change of context may affect the pricing and availability of the existing items in the cart
There was an unexpected error retrieving your customer data. Please try again later.
Choose Account Settings
Choose your account setting to continue*:
Job Account/Sub Account
(Payer)
Changing the selections above may affect product pricing and availability, including items currently in your cart.
Hubbell Power Loadbreak Cutouts 15 kV 100 A 110 kV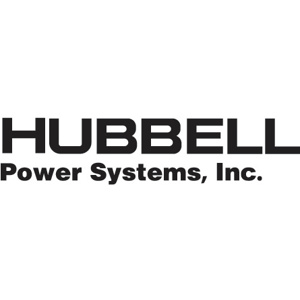 Looking for prices?
Hubbell Power's Chance Type C Loadbreak cutouts provide circuit protection for utility lines with the added feature of an arc chute for loadbreaking up to 300 amps.
Terminals are tin-plated bronze for use with copper or aluminum conductors.
Same Enhanced Silicone Polymer (ESP) used in Ohio Brass arresters and insulators.
All copper current path with silver-plated contacts.
Cutouts with slant rated maximum voltage ratings are for systems which have phase-to-ground voltages no greater than the value listed to the left of the slant (/) and phase-to-phase voltages no greater than the value listed to the right of the slant.
Product can be ordered only in multiples of
The name already exists. Please enter a unique name.
Already Exists
List created successfully
You successfully added the product to your list with minimum order quantity.
Product Added
List updated successfully
empty name
There was a problem adding this product to your list. This may be because your list already contains 50 items.